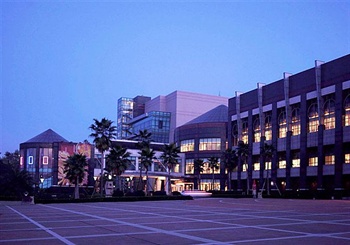 ST-Tropez Hotel is located a bit outside of the Changsha city center, 7 kilometers from the railway station.
The hotel has a variety of rooms and suites, all equipped with latest amenities and features.
A wide range of restaurants covers China's major regional cuisines, including Cantonese, Chaozhou and Hunan styles. There is also a Western restaurant, a coffee shop and cake shop.
The hotel offers a massive multifunctional hall equipped with modern audio-visual facilities. The international meeting room can hold up to 150 people and features a simultaneous interpretation system.
For recreation, there is a bowling alley, an indoor swimming pool, billiards room, fitness center, squash court and tennis court.